Full-featured Nintendo Virtual Boy game development application.
Preview Release available now.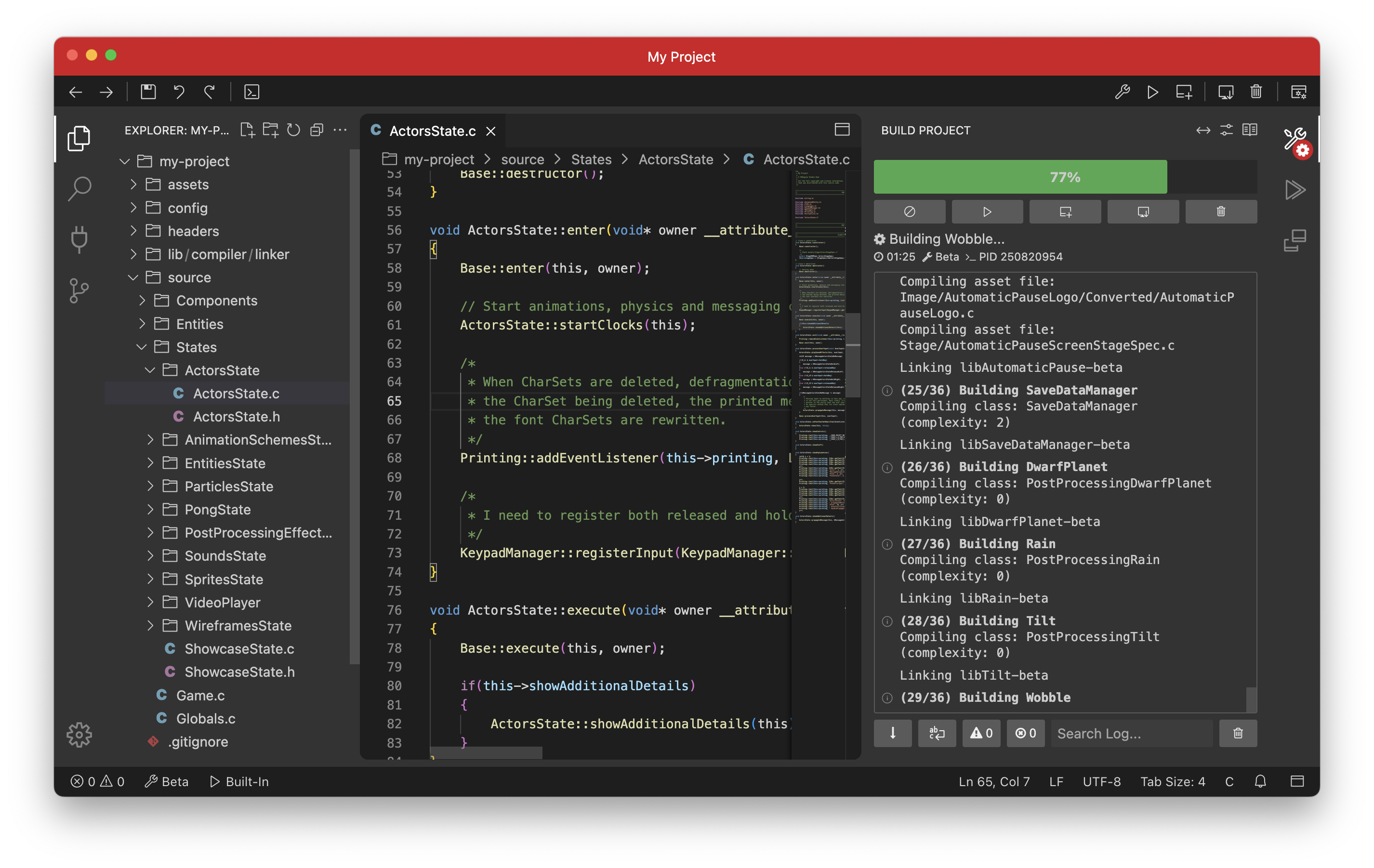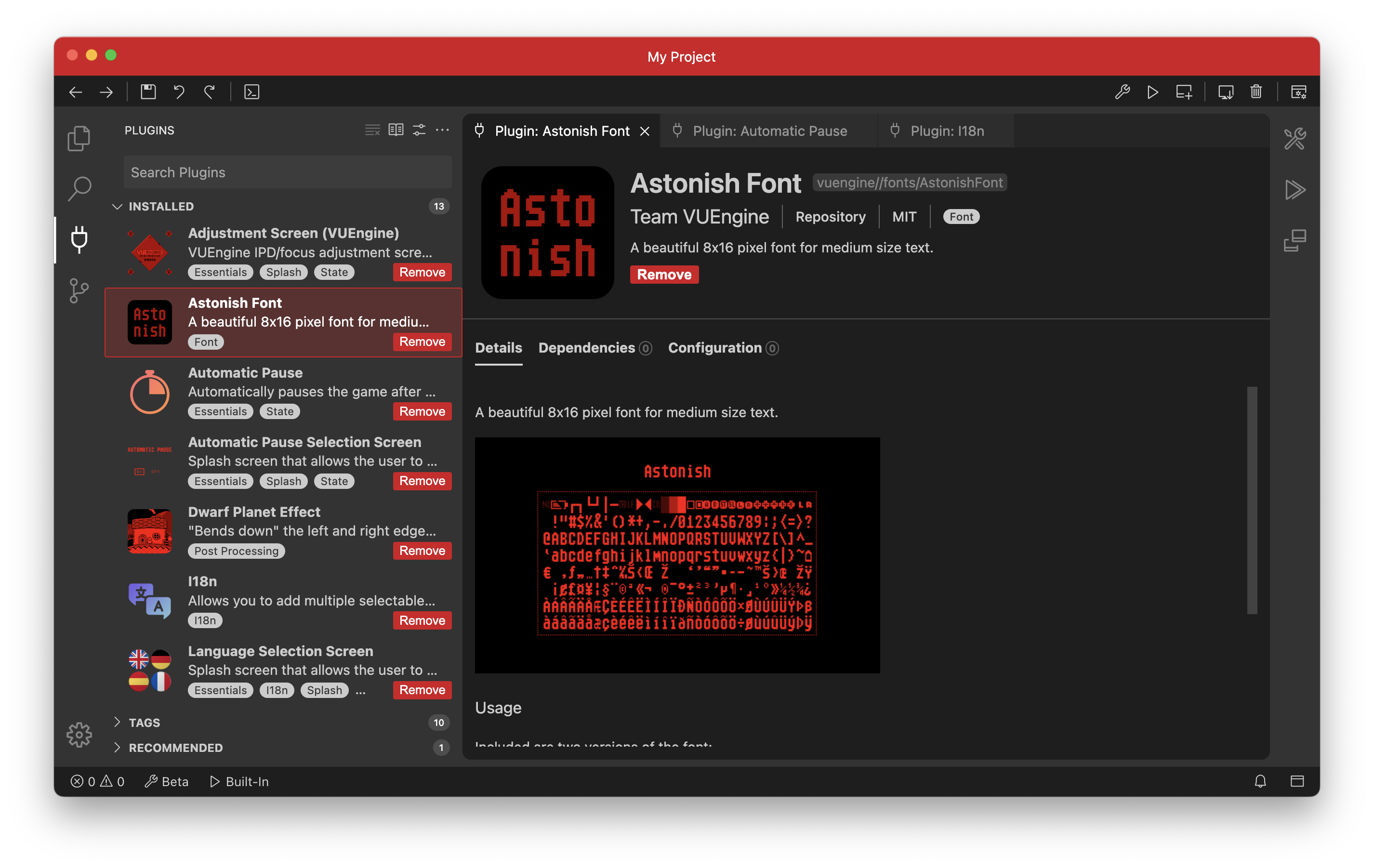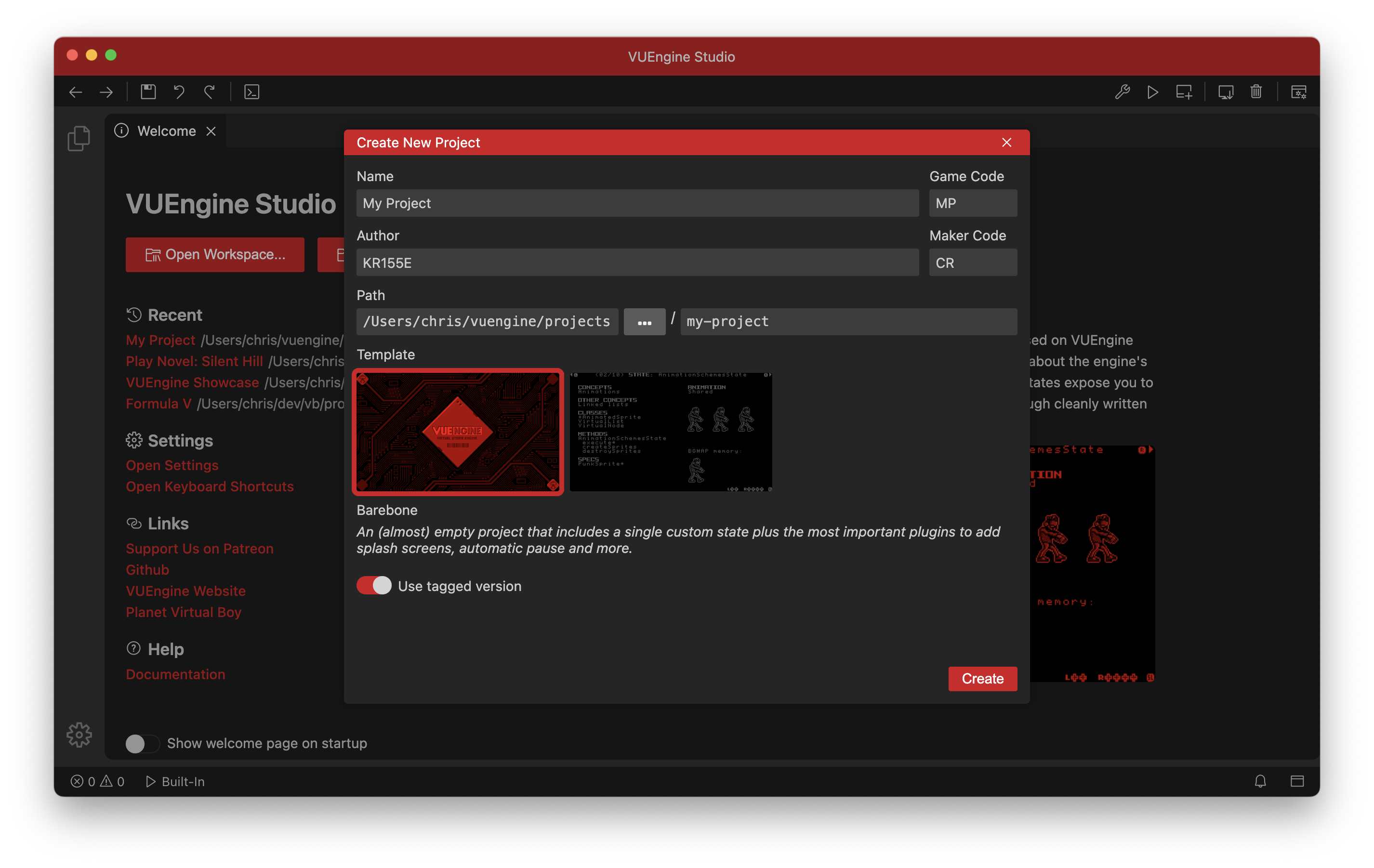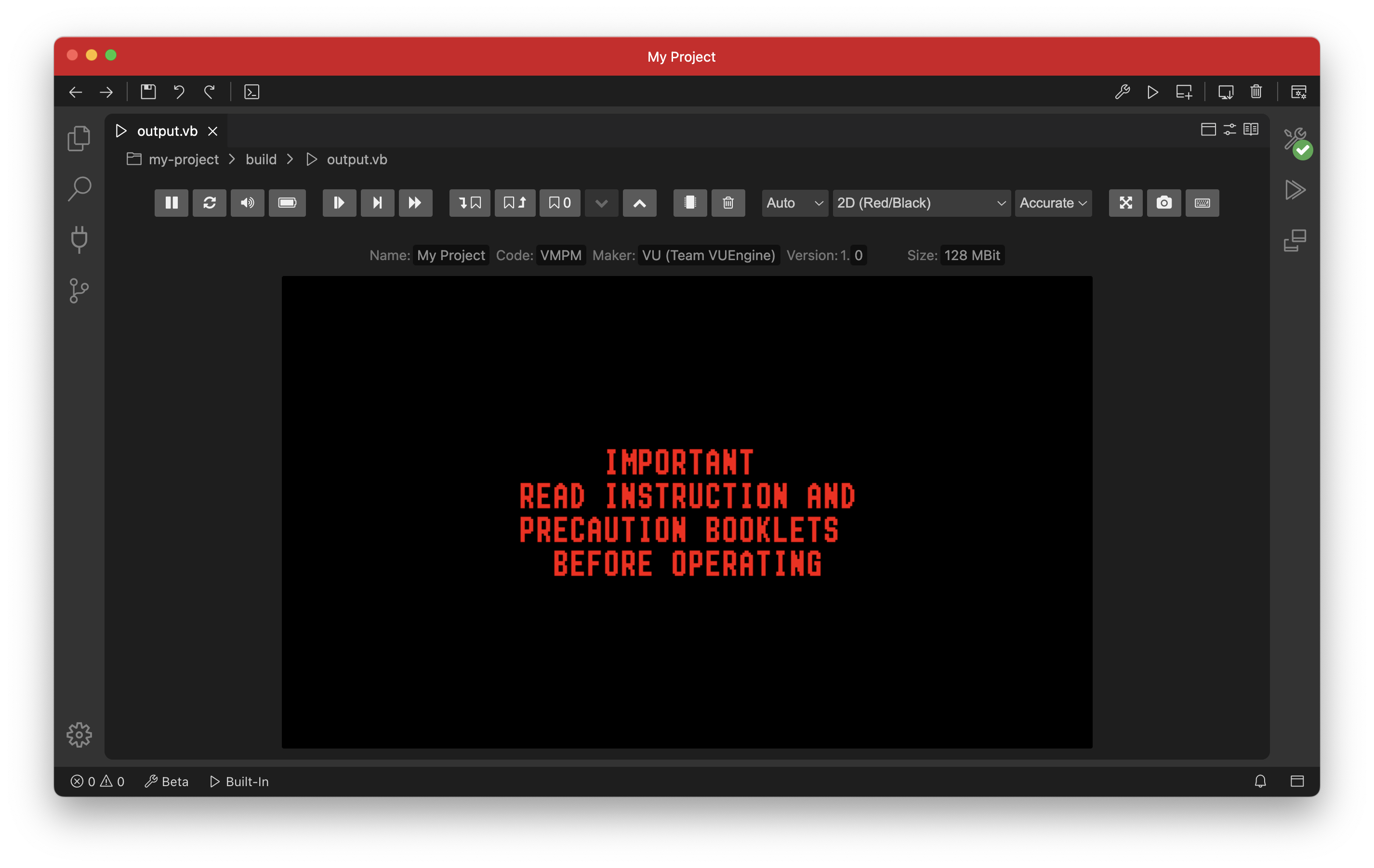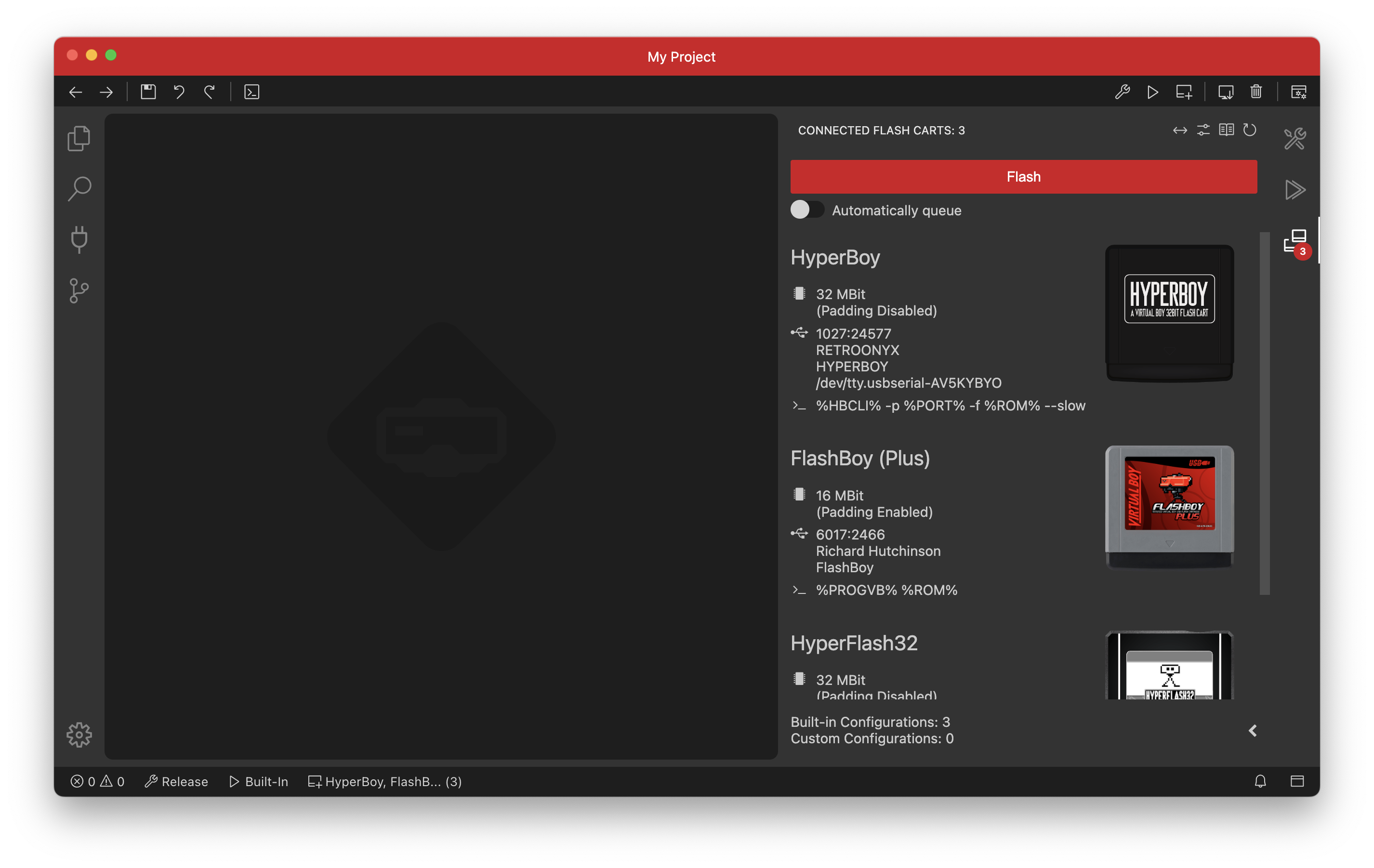 Powerful Engine
Comfortably program your game logic in an object-oriented C dialect, while our powerful game engine takes care of all hardware management tasks.
Optimized Workflow
Build your project and queue running it in an emulator, flash to your flash cart(s) or export the ROM, all in a unified workflow and in fully embedded tools.
Game Templates
Need a head start? Do not start from scratch, but build your game upon one of the provided game templates like the VUEngine Platformer Demo.
Modular Code
Comes with an extensive library of reusable, prefab code components like entities, states or fonts, that can be easily plugged into your project.
Full-Featured IDE
All the features you'd expect from a modern IDE. Powerful editor, IntelliSense, built in Git version control, integrated terminals and much more.
Highly Extensible
VUEngine Studio is compatible with the Visual Studio Code API. Choose from a huge number of great extensions to customize and extend the IDE to your liking.
Made with VUEngine Studio